Laufen, Springen, Werfen im Bachelor of Education
Das Bewegungsfeld Laufen, Springen, Werfen ist im Modul B7 (Individualsport II) des Bachelor of Education-Studienganges für die Schulformen GyGe, HRG und BK angesiedelt. Die Veranstaltung findet mit 4 SWS (also zwei Mal pro Woche) im Sommersemester statt. Gleiches gilt für Grundschullehramts-Studierende, die die Vertiefung wählen. Grundschullehramts-Studierende, die nicht vertiefen, besuchen einen Kurs mit nur 2 SWS.
Nähere Informationen zu den zu erlernenden Kompetenzen, den Kursinhalten, sowie den Prüfungsformen entnehmen Sie der entsprechenden Prüfungsordnung.
Sportartenleitung
Theory and Practice of Sports and Movement Fields

Koordination Lehrbeauftragte, Sportartenleitung "Laufen - Springen - Werfen", "Ringen und Kämpfen", "Rollen - Gleiten - Fahren",…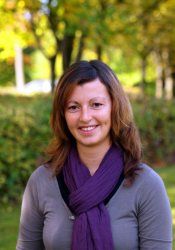 Modulleitung B7 (Theorie und Praxis der Sport- und Bewegungsfelder III) im Bachelor of Education
Theory and Practice of Sports and Movement Fields

Sportartenleitung "Rückschlagspiele", Modulleitung B7 (B.Ed.), Sportartenleitung Individualsport (B.A. B5)