Über uns
Die Arbeitsgruppe "Theorie und Praxis der Sport- und Bewegungsfelder" kümmert sich um die sportpraktische Ausbildung der Sportstudierenden, die besonders in der Lehrer-Ausbildung einen wichtigen, berufsvorbereitenden Kernbereich darstellt.
Unsere Hauptaufgabe ist die Planung und Durchführung von Lehrveranstaltungen in der Sportpraxis (siehe Lehre) der beiden Bachelor-Studiengänge (Bachelor of Arts und Bachelor of Education). Pro Semester bieten wir dabei...
Weitere aktuelle Mitteilungen finden Sie in unseren Nachrichten!
Arbeitsgruppenleiterin
Theory and Practice of Sports and Movement Fields

Head of the Department Exercise & Health

Office hours:
In der vorlesungsfreien Zeit ab 6.2.2023 bis 31.3.2023 zu folgenden Zeiten:
- Mittwoch, 8.2.: 11 - 12 Uhr
- Dienstag, 14.2.: 10 - 11 Uhr
- Dienstag, 21.2.: 16 - 17 Uhr
- Donnerstag, 23.3.: 14 - 15 Uhr
- Donnerstag, 30.3.: 14 - 15 Uhr
Ansprechpartnerinnen
Theory and Practice of Sports and Movement Fields

Sportartenleitung "Rückschlagspiele", Modulleitung B7 (B.Ed.), Sportartenleitung Individualsport (B.A. B5)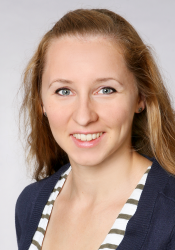 Office hours:
In der vorlesungefreien Zeit (bis 31. März): Nach Vereinbarung
In der Vorlesungszeit (bis 14.Juli 2023):
Donnerstags 13:00-14:00 Uhr
Theory and Practice of Sports and Movement Fields

Koordination Lehrbeauftragte, Modulleitung B7, Sportartenleitung "Laufen - Springen - Werfen", "Ringen und Kämpfen",…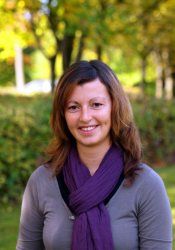 Theory and Practice of Sports and Movement Fields

Sportartenleitung "Gestalten, Tanzen, Darstellen" & "Rollen, Gleiten, Fahren", Modulleitung B4 (B.Ed.) "Theorie und Praxis der…

Office hours:
 Sprechstunde in der vorlesungsfreien Zeit:
Mittwoch, 22.02.2023 von 11 bis 12 Uhr (in Präsenz)
Montag, 13.03.2023 von 11 bis 12 Uhr (digital per Zoom, bitte vorher anmelden)
Mittwoch, 29.03.2023 von 11 bis 12 Uhr (in Präsenz)