Neuer Film: Analyse des Stützpunksystems zur Förderung des paralympischen Spitzensports – BISp
Zur Förderung des paralympischen Spitzen- und Nachwuchsleistungssports gibt es in Deutschland ein Stützpunktsystem.
Ziel der Paralympischen Trainingsstützpunkte ist es, für Athletinnen und Athleten mit Behinderung optimale Rahmenbedingungen für eine erfolgreiche Leistungssportkarriere zu schaffen.
Dieses viel beachtete Stützpunktsystem steht im Fokus eines kurzen Dokumentarfilmes, der innerhalb der AG "Inklusion im Sport" am Department Sport und Gesundheit der Universität Paderborn entstanden ist.
Der Film steht auf YouTube unter folgendem Link zur Verfügung:
Über uns
Seit Ratifizierung der UN-Konvention über die Rechte der Menschen mit Behinderungen in Deutschland im Jahr 2009 ist der Inklusionsbegriff in aller Munde.
Als Inhaberin der Professur "Inklusion im Sport" setzt sich Prof. Dr. Sabine Radtke mit Inklusion im Schulsport ebenso wie mit Inklusion im außerschulischen Breiten- und Leistungssport auseinander.
Ihre Arbeitsgruppe fokussiert in der Lehre den Umgang mit Heterogenität vorrangig im schulischen Sport.
Dabei wird dem weiten Inklusionsverständnis gefolgt, das alle Heterogenitätsdimensionen wie zum Beispiel physische und psychische Fähigkeiten, Geschlecht, Ethnie, Religion und sexuelle Orientierung mit einbezieht. In ihrer Lehre fühlt sich die Arbeitsgruppe dem Prinzip des aktivierenden Lehrens und forschenden Lernens verpflichtet: In Seminaren wird es den Studierenden ermöglicht, durch viel Kontakt mit der Praxis den erfolgreichen Umgang mit Heterogenität zu erleben und etwaige Berührungsängste abzubauen.
Die Studierenden entwickeln dabei pädagogisch-didaktische Kompetenzen zur konkreten Gestaltung von Lehr-/Lernarrangements im inklusiven Sportunterricht und Wissen und Kompetenzen über inklusive Schulentwicklung.
Die empirische Forschung des Arbeitsbereiches fokussiert aktuell drei Schwerpunkte des außerschulischen Sports:
Analyse des paralympischen Stützpunktsystems unter besonderer Berücksichtigung von Inklusion im (Hoch-)Leistungssport
Anforderungen und Bewältigungsprozesse von Jugendlichen aus paralympischen Sportarten an Sport- vs. Regelschulen
Biografieforschung im deaflympischen Sport
Charakteristisch für die Forschungsprojekte ist ein starker Anwendungsbezug sowie eine international vergleichende Perspektive.
Arbeitsgruppenleiterin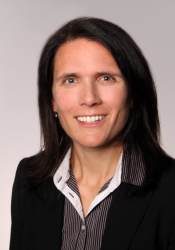 Office hours:
Sprechstunde nach Vereinbarung per E-Mail
Sekretariat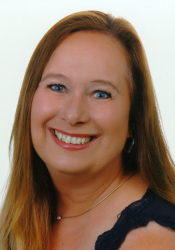 Office hours:
Montag bis Donnerstag vormittags
Field Trip im Rahmen des Erasmus+-Projekts "Global Sport for Development and Peace Knowledge Collaborative
Using sport as a tool for social change", Brussels, Mai 2022
Konferenz "Titel", Brüssel, Mai 2022
Field Trip im Rahmen des Erasmus+-Projekts "Global Sport for Development and Peace Knowledge Collaborative
Using sport as a tool for social change", Berlin, November 2021
Winter School Erasmus+-Projekt, Februar 2020
Berlin-Exkursion 2017 zum Thema "Inklusion in der Praxis: Chancen und Herausforderungen im schulischen und außerschulischen Sport"
Teammitglieder der AG "Inklusion im Sport" (v.l.n.r. Jana Seuthe, Prof. Dr. Sabine Radtke, Cindy Adolph-Börs)