Home Economics
The primary teaching and research focus of Home Economics is managing daily life and lifestyles in private and institutional households. The challenges connected to running a household change throughout the lifetimes of the members of that household because of decisions made about the objectives of the household, the use of household resources, and about what actions can feasibly be taken by the household itself. Changes in external conditions also have an impact on a household. In our society, care-giving is provided by private households in cooperation with institutions which are organized in various ways.
Home Economics as a field of study casts light on the complex interconnections between societal development and private everyday care-giving. In doing so, its special focus is the multifaceted interaction between private households and other members of care-giving networks. Every action entails responsibility for the individual. In order to face successfully life's multifaceted challenges, members of a private household need to acquire competences and skills, enabling them to tackle a broad spectrum of situations in daily life. The main objectives of Home Economics include investigating these necessary competences and, where relevant, teaching them to private households. Home Economics covers a broad spectrum of topics such as researching the social and economic basis of lifestyles, managing private finances, and creating the basis for making well-informed and responsible consumer choices.
Head
Haushaltswissenschaft

Haushaltswissenschaft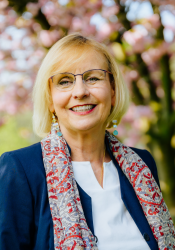 Office hours:
Montags von 11 -12 Uhr
Eine Anmeldung bzw. Abmeldung im Sekretariat ist zwingend erforderlich.
Am Mittwoch, den 4. 10 findet um 14 Uhr in Raum J5.324 eine Sprechstunde zur Einsicht in die Unterrichtsentwürfe statt.
Sie haben dann die Möglichkeit Ihre Fragen zu stellen.
Im Anschluss gehen die Unterlagen... mehr