Teaching methodology
The teaching methodology of Home Economics (Consumption, Nutrition, Health) is the science of subject-specific teaching and learning in the subjects of nutrition education as well as consumer education. The methodology investigates relevance, selection, and explanatory interconnections in the curriculum. Moreover, the methodology deals with the ways in which content is communicated and in which competences are acquired.
During the years 2003 – 2005, and in cooperation with other universities, a model project (REVIS) was carried out in Paderborn, which had as its focus reforming nutrition and consumer education in schools. In conjunction with this model project, a reference framework was developed for the same subject area, nutrition and consumer education. (www.evb-online.de)
Subsequently many curricula and training plans have been based on this reference framework, both in the Federal Republic of Germany and in other German-speaking countries. The reference framework is also a central reference point for teacher training in the field of Home Economics (Consumption, Nutrition, Health).
Head
Fachdidaktik Hauswirtschaft (Konsum, Ernährung, Gesundheit)

Teaching Methodology of Home Economics (Consumption, Nutrition, Health)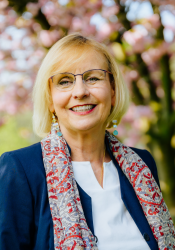 Office hours:
Vorlesungszeit Wintersemester 2022/23
Im Wintersemester findet die Sprechstunde in der Regel am Mittwoch in der Zeit von 13.00 - 14.00 Uhr statt. Eine Anmeldung unter Z.EXT.00077 Sprechstunde Schlegel-Matthies WS 2022/23 ist erforderlich. Die Sprechstunde erfolgt in Präsenz.
→ Bitte beachten Sie... more