The Psychology and Movement Science Group is headed by Prof. Dr. Matthias Weigelt and investigates basic and applied topics of human performance in daily activities, clinical settings, and sports.
Research Areas and Laboratories:
- Sport Psychology Lab (Dr. Iris Güldenpenning)
- Human Movement Science Lab (Dr. Daniel Krause)
- Institute of Biomechanics (Prof. Dr. Thomas Jöllenbeck)
- Physical Exercise and Mental Health (Dr. Andre Berwinkel)
- Applied Sport Psychology (Frederik Hellermann)
Call for Papers
The science of deceptive human movement
Iris Güldenpenning, Robin Jackson (Loughborough University, London), and Rouwen Cañal-Bruland, (Friedrich Schiller University Jena) edit a special issue on "The science of deceptive human movement" in Human Movement Science. The submission portal is open between 14th December 2020 and 30th August 2021.
Secretary
Psychology and Human Movement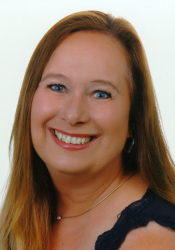 Office hours:
Montag bis Donnerstag vormittags