Dr. Iris Güldenpenning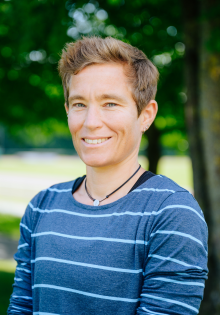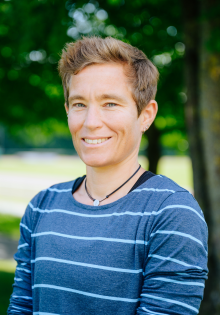 10/2014 - today

Wissenschaftliche Mitarbeitern

Department Sport und Gesundheit, Arbeitsbereich Sportpsychologie, Universität Paderborn

01.06.2014 - 01.10.2014

PostDoktorandin

Graduiertenschule des Exzellenzclusters 'Cognitive Interaction Technology', Universität Bielefeld

01.10.2013 - 01.06.2014

Forschungsstipendium

Projekt 'Intelligent Coaching Space', Center of Excellence 'Cognitive Interaction Technology', Universität Bielefeld

01.10.2010 - 01.10.2013

Doktorandenstipendium

Graduiertenschule 'Cognitive Interaction Technology', Universität Bielefeld

(2. Elternjahr von 07/2012-06/2013)

01.10.2007 - 01.10.2010

Doktorandenstipendium

Evangelisches Studienwerk Villigst,

(1. Elternjahr von 07/2007-06/2008)

01.01.2006 - 01.03.2007

wissenschaftliche Hilfskraft

Forschungsprojekt "Jüngstentennis", Kooperationsprojekt zwischen dem Niedersächsischen Tennisverband und der Universität Göttingen, Abteilung Sportwissenschaft

10/2000 - 12/2005

Magisterstudium der Sportwissenschaft

Nebenfächer Pädagogik und Wirtschafts- und Sozialpsychologie, Profil Sporttherapie, Georg-August Universität Göttingen
Interessen in der Forschung
Mein Hauptinteresse in der Forschung liegt in den durch sportliche Expertise bedingten Veränderungen von Wahrnehmungsleistungen. Warum können Sportler eine beobachtete Bewegung besser und genauer vorhersagen als Laien? Können Bewegungsmerkmale auch unser Handeln beeinflussen, wenn sie nicht bewusst (z.B. weil sie nur sehr kurz erscheinen) wahrnehmbar sind?
Im Kontext von Bewegungswahrnehmung liegt mein Fokus z. Z. auf experimentellen Untersuchungen von Täuschungshandlungen im Basketball. Warum fallen wir immer und immer wieder auf eine Blicktäuschung herein? Besitzen wir Strategien, um ein getäuscht werden zu unterbinden?
Aktuelle Projekte:
DFG-Projekt "Wirkmechanismen und Kontextfaktoren von Blicktäuschungen im Sport"
Ziel ist es, einen umfassenden Einblick in die für die sportliche Leistung im Basketball relevanten Faktoren der Wahrnehmung und Produktion von Blicktäuschungen zu erhalten. Die zu untersuchenden Randbedingungen der Täuschungswirkung (wie Häufigkeit, Instruktionseinflüsse, lernabhängige Veränderungen) sollen unmittelbar zu sportpraktischen Anregungen führen, wie derartige Blicktäuschungen idealerweise auszuführen und einzusetzen sind. [ausführliche Informationen hier]
Ad-hoc Gutachtertätigkeit
Advances in Cognitive Psychology
German Journal of Exercise and Sport Research
Journal of Experimental Psychology: Applied
Journal of Experimental Psychology: Learning, Memory, and Cognition
Learning and Individual Differences
Psychological Research.
Lehrtätigkeit
Sportpsychologisches Training/Mentales Training (B9)
Methoden und Statistik (B13F/B13G)
Exkursionen (Trekking, Kanu)
Funktionen im Department
Mitglied des Promotionsausschusses