Prof. Dr. Anette Buyken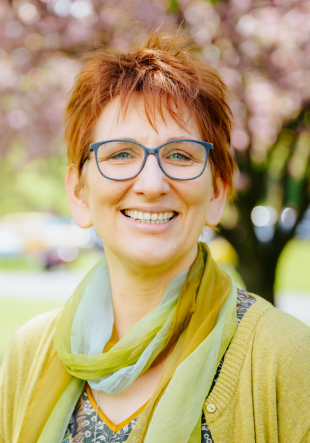 Professor - Public Health Nutrition
Department of Exercise & Health
Second Head - Professor
Office hours:
Tuesday from 1pm to 3pm
and by special agreement
Visitor:
Warburger Str. 100
33098 Paderborn
Public Health Nutrition

Public Health Nutrition (PHN) widmet sich der Förderung von Gesundheit und Wohlbefinden von Populationen durch nachhaltige Verbesserungen des Lebensmittel- und Ernährungssystems. Zum April 2017 wurde die Thematik erstmals universitär in Paderborn an einer Professur verankert (Leitung: Prof. Dr. Anette Buyken)

Der übergeordnete Forschungsschwerpunkt des Bereichs PHN ist die Erforschung des primärpräventiven Potentials der Ernährung für die Entwicklung ernährungsmitbedingter Erkrankungen. Um das kurz- und längerfristige Präventionspotential von Ernährung für die körperliche und geistige Gesundheit nutzen zu können, bedarf es eines evidenzbasierten Forschungsansatzes, der sowohl die Analyse potentieller Risikofaktoren bzw. Determinanten als auch die Entwicklung und Evaluation geeigneter Präventionsmaßnahmen umfasst. Daher wird der Bereich PHN zum einen epidemiologische Forschung unter Nutzung bereits vorhandener Daten (Auswertungen und systematische Reviews) durchführen als auch gezielte Untersuchungen zu den kurzfristigen Auswirkungen von Mahlzeiten auf relevante Gesundheitsparameter (z.B. Blutzuckerantwort, Kognition) durchführen. Daran sollen sich perspektivisch Forschungsprojekte im Setting Schule anschließen. Settingansätze berücksichtigen die "Lebenswelt" von Menschen, d.h. die jeweiligen Rahmenbedingungen, in denen Menschen leben, lernen und essen. Gesundheitsförderung im Setting versteht sich somit als ganzheitlicher Ansatz und begreift Gesundheitsprobleme als das Ergebnis einer Wechselwirkung zwischen persönlicher Lebensweise und der Umwelt.

In der Lehre koordiniert der Bereich PHN den neueingerichteten Studiengang "Lehramt an Gymnasien und Gesamtschulen mit dem Unterrichtsfach Ernährungslehre". Ein besonderes Anliegen der Professur ist es, werdende Lehrkräfte für die Möglichkeiten der Verhältnisprävention im eigenen Setting zu sensibilisieren und diese zu ermutigen, zukünftig gemeinsam mit Schülerinnen und Schülern entsprechende Initiativen zu entwickeln.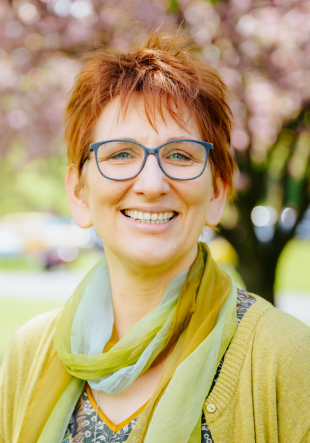 02/2019 - today

Fachliches Beratungsgremium, Ernährung im Fokus

04/2018 - today

Editorial Board European Journal of Nutrition (Section Epidemiology)

2018 - today

ILSI Europe Carbohydrate Task Force

2017 - today

Speaker Section "Public Health Nutrition" (German Nutrition Society)

2017 - today

Advisory Board Max Rubner Institute, Federal Research Institute of Nutrition and Food

2016 - today

Executive Committee German Nutrition Society

2016 - today

Working group evidence-based guideline on protein intake (German Nutrition Society)

Arbeitsgruppe Methoden

2013 - today

International Carbohydrate Quality Consortium (ICQC)

2010 - today

Steering Committee German Diabetes Study

Deutsches Diabetes Zentrum, Düsseldorf (Leitung: Prof. Dr. Michael Roden)

2013 - 09/2018

Deputy Editor, British Journal of Nutrition

05/2003 - 03/2017

Senior Researcher DONALD Study, Dortmund

University of Bonn

2015 - 2017

ILSI Europe Expert Group

'Carbohydrates based recommendations as a basis for public dietary guidelines: A scientific review'

07/2014

Habilitation in Nutritional Epidemiology

"Carbohydrate nutrition and health – selected aspects from a life-course perspective", Universität Bonn

2009 - 2013

First Editor, British Journal of Nutrition

2008 - 2010

Working group evidence-based guideline on carbohydrate intake (German Nutrition Society)

Evidence-Based Guideline of the German Nutrition Society: Carbohydrate Intake and Prevention of Nutrition-Related Diseases

07/2008 - 04/2009

Post-Doc

"Is the quality of dietary fat and carbohydrates decisive for inflammation and cardiovascular mortality?"

University of Sydney (Prof Dr. Jennie Brand-Miller & Prof. Dr. Paul Mitchell)

Fellowship Heinrich Hertz-Foundation (Northrhine Westphalia)

05/2001 - 05/2003

Head Deutsche Infarktforschungshilfe

Münster

05/2001 - 05/2003

Chief Scientific Officer of the International Task Force for Prevention of Coronary Heart Disease

Münster Germany

2002 - 2003

Lecturer Nutritional Science (Nutritional therapy of diabetes mellitus)

University of Applied Science, Münster

08/2000 - 05/2001

Maternity Leave

04/2001

PhD

"Relation of carbohydrate and fibre intake to the glycaemic control of European individuals with type 1 diabetes"

University of Bonn (Prof. Dr. Stehle,

Dr. Monika Toeller)

11/1994 - 08/2000

Graduate Research Assistant, German Diabetes Research Institute

University of Düsseldorf, Germany Clinical Department

2000

Young Investigator Award

European Diabetes Epidemiology Group

1999

Young Investigator Award

Diabetes and Nutrition Study Group

06/1998 - 01/1999

Maternity Leave

10/1987 - 04/1994

Study of Nutritional Science

University of Bonn

03/1993 - 09/1993

Case-control study in Argentina

Diploma thesis (Dr. Martha de Sereday, Hospital Fiorito, Buenos Aires)
2019

Perrar I, Schadow AM, Schmitting S, Buyken AE, Alexy U:
Time and age trends in free sugar intake from food groups among children and adolescents between 1985 and 2016
Nutrients 2019 (in press)

Schwingshackl L, Neuenschwander M, Hoffmann G, Buyken AE, Schlesinger S.
Dietary sugars and cardiometabolic risk factors: a network meta-analysis on isocaloric substitution interventions
Am J Clin Nutr 2019 (in press)

Wong THT, Buyken AE, Brand-Miller JC, Louie JCY.
Is there a soft drink vs. alcohol seesaw? A cross-sectional analysis of dietary data in the Australian Health Survey 2011-12
Eur J Nutr 2019 (in press)

Livesey G, Taylor R, Livesey HF, Buyken AE, Jenkins DJA, Augustin LSA, Sievenpiper JL, Barclay AW, Liu S, Wolever TMS, Willett WC, Brighenti F, Salas-Salvadó J, Björck I, Rizkalla SW, Riccardi G, La Vecchia C, Ceriello A, Trichopoulou A, Poli A, Astrup A, Kendall CWC, Ha MA, Baer-Sinnott S, Brand-Miller JC
Dietary Glycemic Index and Load and the Risk of Type 2 Diabetes: A systematic review and updated meta-analyses of prospective cohort studies.
Nutrients 2019 Jun 5;11(6). pii: E1280. doi: 10.3390/nu11061280

Livesey G, Taylor R, Livesey HF, Buyken AE, Jenkins DJA, Augustin LSA, Sievenpiper JL, Barclay AW, Liu S, Wolever TMS, Willett WC, Brighenti F, Salas-Salvadó J, Björck I, Rizkalla SW, Riccardi G, La Vecchia C, Ceriello A, Trichopoulou A, Poli A, Astrup A, Kendall CWC, Ha MA, Baer-Sinnott S, Brand-Miller JC
Dietary Glycemic Index and Load and the Risk of Type 2 Diabetes: Assessment of causal relations
Nutrients 2019 Jun 25; 11(6). Pii:E1436

Perrar I, Schmitting S, Della Corte KW, Buyken AE, Alexy U.
Age and time trends in sugar intake among children and adolescents – Results from the DONALD study.
European Journal of Nutrition 2019 (in press)

Ernst JB, Arens-Azevedo U, Bitzer B, Bosy-Westphal A, de Zwaan M, Egert S, Fritsche A, Gerlach S, Hauner H, Heseker H, Koletzko B, Müller-Wieland D, Schulze M, Virmani K, Watzl B, Buyken AE
Quantitative Empfehlung zur Zuckerzufuhr in Deutschland. Kurzfassung des Konsensuspapiers der Deutschen Adipositas Gesellschaft (DAG), der Deutschen Diabetes Gesellschaft (DDG) und der Deutschen Gesellschaft für Ernährung (DGE)
Ernährungsumschau 2019; 2: 26-34
(Langversion:www.dge.de/fileadmin/public/doc/ws/stellungnahme/Konsensuspapier_Zucker_DAG_DDG_DGE_2018.pdf

Oluwagbemigun K, Buyken AE, Alexy U, Schmid M, Herder C, Nöthlings U.
Developmental trajectories of body mass index from childhood into late adolescence and subsequent late adolescence–young adulthood cardiometabolic risk markers
Cardiovasc Diabetol 2019 19;18(1):9. doi: 10.1186/s12933-019-0813-5.

Schwingshackl L, Buyken A, Chaimani A.
Network meta-analysis reaches nutrition research
Eur J Nutr 2019 58:1-3

Penczynski KJ, Herder C, Krupp D, Rienks J, Egert S, Wudy SA, Roden M, Remer T, Buyken AE
Flavonoid intake from fruit and vegetables during adolescence is prospectively associated with a favourable risk factor profile for type 2 diabetes in early adulthood.
Eur J Nutr 2019 58:1159-1172

2018

Astrup A, Brand-Miller J, Bitz C, Buyken A.
Nordisch abnehmen
RIVA Verlag, München 2018 
www.m-vg.de/riva/shop/article/16364-nordisch-abnehmen/

Buyken AE
Zuckergesüßte Getränke und Lebensmittel aus Sicht der Public Health Nutrition.
Aktuel Ernahrungsmed 2018; 43 (Suppl.1): S55-S59

Wolters M, Joslowski G, Plachta-Danielzik S, Standl M, Müller MJ, Ahrens W, Buyken AE.
Dietary patterns in primary school are of prospective relevance for the development of body composition in two German pediatric populations.
Nutrients 2018  10(10) pii:E1442. doi: 10.3390/nu10101442

Weber KS, Eitner J, Dabuen L, Spörkel O, Strassburger K, Sommer J, Buyken AE, Kronsbein P, Müssig K.
Positive effects of practical nutrition lessons in a primary school setting with a high proportion of migrant school children.
Exp Clin Endocrinol Diab 2018 (in press)

Weber KS, Simon MC, Strassburger K, Markgraf DF, Buyken AE, Szendroedi J, Müssig K, Roden M.
Habitual fructose intake relates to insulin sensitivity and fatty liver index in recent-onset type 2 diabetes patients and individuals without diabetes.
Nutrients 2018 10(6). pii: E774. doi: 10.3390/nu10060774

Diederichs T, Perrar I, Roßbach S, Alexy U, Buyken AE
In adolescence a higher 'eveningness in energy intake' is associated with higher total daily energy intake.
Appetite 2018 128:159-166

Della Corte KW, Perrar I, Penczynski KJ, Schwingshackl L,  Herder C, Buyken AE
Effect of dietary sugar intake on biomarkers of subclinical inflammation: a systematic review and meta-analysis of intervention studies.
Nutrients 2018 10(5). pii: E606

Koch SAJ, Alexy U, Diederichs T, Buyken AE, Rossbach S
The relevance of restrained eating behavior for circadian eating patterns in adolescents.
PLOSOne 2018 13(5):e0197131.

Penczynski K.J., Remer T, Herder C, Kalhoff H, Rienks J, Markgraf DF, Roden M, Buyken AE
Habitual flavonoid intake from fruit and vegetables during adolescence and serum lipid levels in early adulthood: a prospective analysis.
Nutrients 2018 10(4): pii: E488 doi: 10.3390/nu10040488

Roßbach S, Diederichs T, Herder C, Buyken AE, Alexy U
Time and age trends in morning and evening protein intakes in German children and adolescents.
Journal of Nutrition Science 2018 22;7:e9. doi: 10.1017/jns.2018.1.

Roßbach S, Diederichs T, Nöthlings U, Buyken AE, Alexy U
Relevance of chronotype for eating patterns in adolescents.
Chronobiol Int 2018 35(3):336-347

Buyken AE, Mela DJ, Dussort P, Johnson IT, Macdonald IA, Stowell JD, Brouns FJPH
Dietary carbohydrates: A review of international recommendations and the methods used to derive them. 
Eur J Clin Nutr 2018 72(12):1625-1643

2017

Diederichs T, Herder C, Roßbach S, Roden M, Wudy SA, Nöthlings U, Alexy U, Buyken AE
Carbohydrates from sources with a higher glycemic index during adolescence: is evening rather than morning intake relevant for risk markers of type 2 diabetes in young adulthood?
Nutrients 2017 June 10; 9(6). pii: E591

Cheng G, Xue H, Luo J, Jia H, Zhang L, Dai J, Buyken AE
Relevance of the dietary glycemic index, glycemic load and genetic predisposition for the glucose homeostasis of Chinese adults without diabetes
Sci Rep 2017 Mar 24;7:400

Harris C, Buyken A, Koletzko S, von Berg A, Berdel D, Schikowski T, Koletzko B, Heinrich J, Standl M.
Dietary fatty acids and changes in blood lipids during adolescence: the role of substituting nutrient intakes.
Nutrients 2017 Feb 11;9. pii: E127

Penczynski K, Krupp D, Bring A, Bolzenius K, Remer T, Buyken AE.
Relative Validation of 24-h Urinary Hippuric Acid Excretion as a Biomarker for Dietary Flavonoid Intake from Fruit and Vegetables in Healthy Adolescents.
Eur J Nutr 2017; 56:757-766

Kizirian NV, Goletzke J, Brodie S, Atkinson FS, Markovic TP, Ross GP, Buyken A, Brand-Miller JP Lower glycaemic load meals reduce diurnal glycaemic oscillations in women with risk factors for gestational diabetes BMJ Open Diabetes Research & Care 2017 Mar 29;5(1):e000351

Weber KS, Spörkel O, Mertens M, Freese A, Strassburger K, Roden M, Kemper B, Bachmann C, Stemper T, Buyken AE, KetelhutK, Müssig K
Positive effects of promoting physical activity and healthy diets in a primary school setting with a high proportion of migrant school children
Experimental and Clinical Endocrinology & Diabetes 2017 125(8):554-562

Roßbach S, Diederichs T, Bolzenius K, Herder C, Buyken AE, Alexy U.
Age and time trends in eating frequency and duration of nightly fasting in German children and adolescents.
Eur J Nutr 2017 56(8):2507-2517

2016

Harris C, Buyken A, von Berg A, Berdel D, Lehmann I, Hoffmann B, Koletzko S,Koletzko B, Heinrich J, Standl M.
Prospective associations of meat consumption during childhood with measures of body composition during adolescence: Results from the GINIplus and LISAplus birth cohorts.
Nutrition Journal 2016;15:101 

Diederichs T, Roßbach S, Herder C, Alexy U, Buyken AE.
Relevance of morning and evening energy and macronutrient intake during childhood for body composition in early adolescence.
Nutrients 2016 10;8 pii: E716.

Foterek K, Buyken AE, Bolzenius K, Hilbig A, Nöthlings U, Alexy U
Commercial complementary food consumption is prospectively associated with added sugar intake in childhood.
Br J Nutr 2016 115:2067-74

Goletzke J, Atkinson FS, Ek KL, Bell K, Brand-Miller JC, Buyken AE.
Glycaemic and insulin index of four common German breads
Eur J Clin Nutr 2016 70:808-11

Weber KS, Buyken AE, Nowotny B, Strassburger K, Simon M-C, Pacini G, Szendroedi J, Müssig K, Roden M for the GDS Group.
The impact of dietary factors on glycemic control, insulin 1 sensitivity and secretion in the first years after diagnosis of diabetes.
Exp Clin Endocr Diab 2016 124:230-8

Weber KS, Knebel B, Strassburger K, Kotzka J, Stehle P, Szendroedi J, Müssig K, Buyken AE, Roden M for the GDS Group.
Associations between explorative dietary patterns and serum lipid levels and their interactions with ApoA5 and ApoE haplotype in patients with recently diagnosed type 2 diabetes.
Cardiovascular Diabetology 2016; 15:138.

Buyken AE.
Viel oder wenig Kohlenhydrate: Effekte diverser Diäten
Eingeladener Kommentar zu einem Artikel von Tay et al. AJCN 2015 (Rubrik "für Sie referiert")
Diabetologie und Stoffwechsel 2016; 11: 33

2015

Krupp D, Remer T, Penczynski KJ, Bolzenius K, Wudy SA, Buyken AE.
Relevance of fruits, vegetables and flavonoids from fruits and 1 vegetables during early 2 life, mid-childhood and adolescence for levels of IGF-1, and its binding proteins 3 IGFBP-2 and IGFBP-3 in young adulthood.
Br J Nutr 2015 115:527-37

Goletzke J, Buyken AE, Louie JCY, Moses RG, Brand-Miller JC.
Micronutrient intake during pregnancy is a function of carbohydrate quality.
Am J Clin Nutr 2015 102:626-32

Günther ALB, Schulze MB, Kroke A, Diethelm K, Joslowski G, Krupp D, Wudy S, Buyken AE.
Early diet and later cancer risk: prospective associations of dietary patterns during critical periods of childhood with the GH-IGF axis, insulin resistance and body fatness in younger adulthood.
Nutr Canc 2015 67:877-92

Brand-Miller JBM, Astrup A, Buyken AE.
Glycemic index and cardiovascular risk factors [letter]
JAMA 2015; 313(13):1371-2

Cheng G, Bolzenius K, Joslowski G, Günther ALB, Kroke A, Heinrich J, Buyken AE.
Velocities of weight, height and fat mass gain during potentially critical periods of growth are decisive for adult body composition.
Eur J Clin Nutr 2015: 69:262-268

Harris C, Flexeder C, Thiering E, Buyken A, Berdel D, Koletzko S, Bauer C-P, Brüske I, Koletzko B, Standl M for the GINIplus Study Group.
Changes in dietary intake during puberty and their determinants: results from the GINIplus birth cohort study.
BMC Public Health 2015 15:841

Wright C, Atkinson F, Ramalingam N, Buyken AE, Brand-Miller J
Effects of human milk and formulas on postprandial glycaemia and insulinaemia.
Eur J Clin Nutr 2015 69(8):939-43

Augustin LS, Kendall CW, Jenkins DJ, Willett WC, Astrup A, Barclay A, Björck I, Brand-Miller J, Brighenti F, Buyken AE, Ceriello A, La Vecchia C, Livesey G, Liu S, Riccardi G, Rizkalla SW, Sievenpiper JL, Trichopoulou A, Wolever TM, Baer-Sinnott SB, Poli A.
Glycemic Index, Glycemic Load and Glycemic Response: an International Scientific Consensus Summit.
Nutr Metab Cardiovasc Dis 2015 25(9):795-815

Jowslowski G, Halim J, Goletzke J, Gow M, Ho M, Louie JCY, Buyken AE, Cowell CT, Garnett SP.
Dietary glycaemic load, insulin load, and weight loss in obese, insulin resistant adolescents: RESIST study.
Clin Nutr 2015; 34:89-9

Buyken A.
Kohlenhydratqualität und Krankheitsentstehung: Ist die Adoleszenz eine kritische Phase?
Kinder- und Jugendmedizin 2015; 15:15-21

2014

Goletzke J, Buyken AE, Joslowski G, Bolzenius K, Remer T, Carstensen C, Egert S, Nöthlings U, Rathmann W, Roden M, Herder C.
Increased intake of carbohydrates from sources with a higher glycemic index and lower consumption of whole grain during puberty are prospectively associated with higher IL-6 concentrations in younger adulthood among healthy individuals.
J Nutr 2014;144:1586-93

Buyken AE, Goletzke J, Joslowski G, Felbick A, Cheng G, Herder C, Brand-Miller JC.
Association between carbohydrate quality and inflammatory markers - systematic review of observational and interventional studies [systematic review].
Am J Clin Nutr 2014; 99:813-33

Diethelm K, Günther ALB, Schulze MB, Standl M, Heinrich J, Buyken AE.
Prospective relevance of dietary patterns at the beginning and during the course of primary school for the development of body composition.
Br J Nutr 2014; 111:1488-98

Kühn T, Kroke A, Remer T, Schönau E, Buyken AE.
No association between full breastfeeding duration and bone properties measured by pQCT in children and adolescents.
Maternal and Child Nutrition 2014; 10:642-9

Riedel C, von Kries R, Buyken AE, Diethelm K, Keil T, Grabenhenrich L, Müller MJ, Plachta-Danielzik S. Overweight in adolescence can be predicted at age 6 years: A CART analysis in German cohorts.
Plos One 2014; 9:e93581

Pei Z, Flexeder C, Fuertes E, Standl M, Buyken AE, Berdel D, von Berg A, Lehmann I, Schaaf B, Heinrich J for the GINIplus and LISAplus Study Group.
Food intake and overweight in school-age children in Germany. Results of the GINIplus and the LISAplus studies.
Annals of Nutrition and Metabolism 2014; 64:60-70

Jenkins DJA, Willett WC, Astrup A, Augustin LSA, Baer-Sinnott S, Barclay AW, Björck I, Brand-Miller JC, Brighenti F, Buyken AE, Ceriello A, Kendall CWC, La Vecchia C, Livesey G, Liu S, Poli A, Riccardi G, Rizkalla SW, Sievenpiper JL, Trichopoulou A, Wolever TMS
Glycaemic index – did Health Canada get it wrong? [letter]
Br J Nutr 2014; 111:380-2

2013

Goletzke J, Herder C, Joslowski G, Bolzenius K, Remer T, Wudy S, Roden M, Rathmann W, Buyken AE.
A habitually higher dietary glycemic index during puberty is prospectively related to increased risk markers of type 2 diabetes in younger adulthood.
Diabetes Care 2013;3 6:1870-6

Goletzke J, Buyken AE, Gopinath B, Rochtchina E, Barclay AW, Cheng G, Brand-Miller J, Mitchell P.. Carbohydrate quality is not associated with liver enzyme activity, TAG and HDL levels over 5 years in an older population.
Br J Nutr 2013; 110:918-25

Joslowski G, Remer T, Assmann KE, Krupp K, Cheng G, Garnett SP, Kroke A, Wudy SA, Günther ALB, Buyken AE.
Animal protein intakes during early life and adolescence differ in their relation to the growth-hormone-insulin-like-growth-factor axis in young adulthood.
J Nutr 2013; 143:1147-54

Günther ALB, Walz H, Kroke A, Wudy SA, Riedel C, von Kries R, JoslowskiG, Remer T, Cheng G, Buyken AE.
Breastfeeding and its prospective association with components of the GH-IGF-axis, insulin resistance and body adiposity measures in young adulthood - insights from linear and quantile regression analysis.
Plos One 2013; 8:e79436

von Kries R, Reulen H, Bayer O, Riedel C, Diethelm K, BuykenAE.
Increase in prevalence of adiposity between the ages of 7 and 11 years reflects lower remission rates during this period.
Pediatr Obes 2013; 8:13-20

Assmann KE, Joslowski G, Buyken AE, Cheng G, Remer T, Kroke A, Günther ALB. Prospective association of protein intake during puberty with body composition in young adulthood.
Obesity 2013; 21:E782-9

Buyken AE, Brand-Miller J.
Carbohydrates and inflammation.
In: Garg M, Wood L (eds) Nutrition and Physical Activity in Inflammatory Diseases.
CABI International, Oxforshire, UK 2013

Buyken AE.
Kohlenhydrate und Ballaststoffe – Konsens und Kontroverse.
Wissenschaftliche Schriftenreihe der Ernährungsgesellschaften Deutschland - Österreich – Schweiz, 2013

Cheng G, Buyken AE.
Diet quality in childhood: impact on growth.
In: Preedy VR, Le L, Patel V (eds) Diet Quality: An Evidence-Based Approach.
Springer, London 2013

2012

Bokhof B, Buyken AE, Doğan C, Karaboğa A, Sonntag A, Kroke A.
Validation of protein and potassium intake assessed from 24h recalls against levels estimated from 24h–urine samples in children and adolescents of Turkish descent: Results from the EVET! Study.
Public Health Nutrition 2012; 15:640-7 

Cheng G, Buyken AE, Shi L, Karaolis-Danckert Nadina, Kroke A, Wudy S, Degen G, Remer T. Beyond overweight: nutrition as an important lifestyle factor influencing the puberty timing.[review] Nutr Rev 2012; 70:133-52 

Brand-Miller J, Buyken AE.
The glycemic index issue. [review]
Curr Opin Lipidol 2012; 23:62-7 

Louie JCY, Buyken AE, Brand-Miller JC, Flood VM.
Dietary glycemic index and nutrient adequacy – is there a link?
Am J Clin Nutr 2012; 95:694-702

Joslowski G, Goletzke J, Cheng G, Günther ALB, Bao J, Brand-Miller JC, Buyken AE.
Prospective associations between dietary insulin index, glycemic index, and glycemic load during puberty and body composition in young adulthood.
Int J Obes 2012; 36:1463-71 

Standl M, Lattka E, Kratzsch J, Koletzko S, Bauer CP, von Berg A, Berdel D, Krämer U, Schaaf B, Lehmann I, Herbarth O, Buyken AE, Thiery J, Wichmann H-E, Koletzko B, Heinrich J.
FADS1 FADS2 gene cluster, PUFA intake and blood lipids in children. Results from the GINIplus and LISAplus studies.
PLOS One 2012;7:e37780

Krupp D, Johner SA, Kahlhoff H, Buyken AE, Remer T.
Impact of long-term dietary potential renal acid load during adolescence on indices of nonalcoholic fatty liver disease in young adulthood .
J Nutr 2012; 142:313-9 

Labayen I, Ruiz JR, Ortega FB, Gottrand F, Huybrechts I, Dalongeville J, Widhalm K, Ferrari M, Buyken AE, Kersting M, Moschonis M, Turk D, Gomez S, Sjostrom M, Meihaeghe A, Moreno LA.
Body size at birth modifies the effect of FTO rs9939609 polymorphism on adiposity in adolescents; The HELENA study.
Br J Nutr 2012; 107:1489-1504 

Hauner H, Bechthold A, Boeing H, Brönstrup A, Buyken A, Leschik-Bonnet E, Linseisen J, Schulze M, Strohm D, Wolfram G.
Evidence-based guideline of the German Nutrition Society: carbohydrate intake and prevention of nutrition-related diseases.[systematic review]
Ann Nutr Metab 2012; 60 Suppl 1:1-58

Buyken AE.
Kohlenhydratreich, - reduziert oder -modifiziert? Eine wissenschaftliche Bewertung.
Ernährung im Fokus 2012; 11/12: 402-407

Goletzke J, Buyken AE.
Mit Ballaststoffen vorbeugen.
UGB Forum 2012; 4:172-175

Buyken AE, Alexy U, Kersting M, Remer T. Die DONALD Kohorte.
Ein aktueller Überblick zu 25 Jahren Forschung im Rahmen der DOrtmund Nutritional and Anthropometric Longitudinally Designed Study.
Bundesgesundheitsblatt Gesundheitsforschung Gesundheitsschutz 2012; 55:875-84 

Hauner H, Bechthold A, Boeing H, Brönstrup A, Buyken A, Leschik-Bonnet E, Linseisen J, Schulze M, Strohm D, Wolfram G.
Evidenzbasierte Leitlinie: Kohlenhydratzufuhr und Prävention ausgewählter ernährungsmitbedingter Krankheiten. [Systematische Übersichtsarbeit]
Dtsch Med Wochenschr. 2012; 137:389-93

2011

Diethelm K, Remer T, Jilani H, Kunz C, Buyken AE.
Associations between the macronutrient composition of the evening meal and average sleep duration in early childhood. 
Clin Nutr 2011; 30:640-6

Louie JCY, Buyken AE, Heyer K, Flood VM. 
Dietary glycemic index and glycemic load among Australian children and adolescents. 
Br J Nutr 2011; 106:1273-82

Herbst A, Diethelm K, Cheng G, Alexy A, Icks A, Buyken AE
Direction of associations between added sugar intake in early childhood and body mass index at age 7 years may depend on intake levels. 
J Nutr 2011; 141:1348-1354

Diethelm K, Bolzenius K, Cheng G, Remer T, Buyken AE.
Longitudinal associations between reported sleep duration in early childhood and the development of body mass index, fat mass index and fat free mass index until age 7. 
Int J Ped Obes 2011; e114-23

Gopinath B, Buyken AE, Flood VM, Empson M, Rochtchina E, Mitchell P.
Consumption of polyunsaturated fatty acids, fish and nuts and risk of inflammatory disease mortality. 
Am J Clin Nutr 2011; 93:1073-1079

Buyken AE, Bolzenius K, Karaolis-Danckert N, Günther ALB, Kroke A..
Body composition trajectories into adolescence according to age at pubertal growth spurt. 
Am J Hum Biol 2011; 23:216–224

Cheng G, Alexy U, Hilbig A, Buyken AE, Kersting M.
Zeittrends in der Kohlenhydratqualität bei Kinder und Jugendlichen im Zeitverlauf von 1985 bis 2008 – eine Übersicht über Ergebnisse der DONALD Studie. [eingeladene Übersichtsarbeit]
Ernährungsumschau 2011; 11:608-613

Shi L, Wudy SA, Buyken AE, Maser-Gluth C, Hartmann MF, Remer T.
Prepubertal glucocorticoid status and pubertal timing.
J Clin Endocrinol Metab 2011; 96:E891-8

Günther ALB, Stahl LJ, Buyken AE, KrokeA. 
Association of dietary energy density in childhood with age and body fatness at the onset of the pubertal growth spurt. 
Br J Nutr 2011; 106:345-9

Sausenthaler S, Standl M, Buyken AE, Rzehak P, Koletzko S, Bauer CP, Schaaf B, von Berg A, Berdel D, Borte M, Herbarth O, Lehmann I, Kraemer U, Wichmann HE, Heinrich J.
Regional and socioeconomic differences in food, nutrient and supplement intake in school-age children in Germany. Results from the GINIplus and the LISAplus Study.
Public Health Nutrition 2011; 31:1-12 

2010

Cheng G, Remer T, Blaszkewicz M, Degen GH, Buyken AE.
Relation of isoflavones and fiber intake in childhood to the timing of puberty.
Am J Clin Nutr 2010; 92:556-6

Bokhof B, Günther ALB, Berg-Beckhoff B, Kroke A, Buyken AE.
Validation of protein intake assessed from weighed dietary records against protein estimated from 24h–urine samples in children, adolescents and young adults participating in the DONALD Study. 
Public Health Nutrition 2010; 13:826-34

Günther ALB, Karaolis-Danckert N, Kroke A, Remer T, Buyken AE.
The association between dietary protein intake throughout childhood and the timing of puberty. 
J Nutr 2010; 140:565-71

Buyken AE, Flood V, Rochtchina E, Nestel P, Brand-Miller J, Mitchell P.
Longitudinal associations between dietary fat quality and serum lipids in an older Australian population. 
J Nutr 2010; 140:88-94

Cheng G, Gerlach S, Libuda L, Kranz S, Günther ALB, Karaolis-Danckert N, Kroke A, Buyken AE.
Diet quality in childhood and its prospective association with the timing of puberty and body composition at puberty onset. 
J Nutr 2010; 140:95-102

Cheng G, Libuda L, Alexy U, Karaolis-Danckert N, Bolzenius K, Remer T, Buyken AE.
Dietary carbohydrate quality during puberty from 1988 to 2007: cause for concern? 
Br J Nutr 2010; 104:1375-83

Buyken AE, Flood VM, Empson E, Rochtchina E, Barclay AW, Brand-Miller J, Mitchell P.
Carbohydrate nutrition and inflammatory disease mortality in older adults. 
Am J Clin Nutr 2010; 92: 634-43

Buyken AE, Mitchell P, Ceriello A, Brand-MillerJ.
Optimal dietary approaches for prevention of type 2 diabetes: a life-course perspective [review]. 
Diabetologia 2010; 53:406-18

Degen GH, Blaszkewicz M, Shi L, Buyken AE, Remer T.
Urinary isoflavone phytoestrogens in German children and adolescents - a longitudinal examination in the DONALD cohort. 
Mol Nutr Food Res 2010; 55:359-67

Shi L, Remer T, Buyken AE, Hartmann MF, Hoffmann P, Wudy SA.
Prepubertal urinary estrogen excretion and its relationship with pubertal timing. 
Am J Physiol Endo Metab 2010; 299: E990-7

Diethelm K, Libuda L, Bolzenius K, Griefahn B, Buyken AE, Remer T.
Longitudinal Associations between Endogenous Melatonin Production and Reported Sleep Duration between Childhood and Young Adulthood. 
Hormone Research in Paediatrics 2010; 74:390-398

Remer T, Shi L, Buyken AE, Maser-Gluth C, Hartmann MF, Wudy SA.
Prepubertal adrenarchal androgens and animal protein intake independently and differentially influence pubertal timing. 
J Clin Endocrinol Metab 2010; 95:3002-9

Stiegler P, Sausenthaler S, Buyken AE, Rzehak P, Czech D, Linseisen J, Kroke A, Gedrich K, Robertson C, Heinrich J.
A new food-frequency questionnaire designed to measure the intake of fatty acids and antioxidants in children. 
Public Health Nutrition 2010; 3:38-46

Shi L, Berkemeyer S, Buyken AE, Maser-Gluth C, Remer T.
Glucocorticoids and body fat associated with uric acid and oxalate excretion in healthy children.
Metabolism 2010; 59:134-9  

2009

Cheng G, Karaolis-Danckert N, Libuda L, Bolzenius K, Remer T, Buyken AE.
Dietary glycemic index, glycemic load, fiber and whole-grain intake during puberty in relation to the concurrent development of percent body fat and body mass index. 
Am J Epidemiol 2009; 169:667-77

Karaolis-Danckert N, Buyken AE, Sonntag A, Kroke A.
Birth and early life influences on the timing of puberty onset: results from the DONALD Study. 
Am J Clin Nutr 2009; 90:1559-65

Buyken AE, Karaolis-Danckert N, Remer T.
The association of prepubertal body composition in healthy girls and boys with the timing of early and late pubertal markers. 
Am J Clin Nutr 2009; 89:221-230

ShiL, WudySA, Buyken AE, Hartmann MF, Remer T.
Body fat and animal protein intake are associated with adrenal androgen secretion in children. 
Am J Clin Nutr 2009; 90:1321-8 - IF 2008 6.74

Libuda L, Alexy U, Buyken AE, Sichert-Hellert W, Stehle P, Kersting M.
Consumption of soft drinks and the association with diet quality in German children and adolescents. 
Br J Nutr 2009; 101:1549-1557 - IF 20072.34

Buyken A, Kroke A.
Perinatale Prägung und die Entstehung von Übergewicht im Kindesalter. 
In: Kinderernährung aktuell – Schwerpunkte für Gesundheitsförderung und Prävention. Mathilde Kersting (Hrsg). Fachbuchreihe der Ernährungsumschau Forschung und Praxis 2009; 10-18
Übergewichtsprävention – Es ist nie zu früh. 
UGB-Forum 2009; 5:241-244

2008

Karaolis-Danckert N, Buyken AE, Kulig M, Kroke A, Forster J, Kamin W, Schuster A, Hornberg C, Keil T, Bergman RL, Wahn U, Lau S.
Risk factors associated with rapid weight gain in a cohort of German children whose birth weight is appropriate-for-gestational age: results from the Multicentre Allergy Study 90. 
Am J Clin Nutr 2008; 87:1356-1364

Buyken AE, Karaolis-Danckert N, Remer T; Bolzenius K, Landsberg B, Kroke A.
Effects of breastfeeding on trajectories of body mass index and percent body fat throughout childhood. Obesity 2008; 16:389-395

Buyken AE, Cheng G, Günther ALB, Liese AD, Remer T, Karaolis-Danckert N.
Relation of the dietary glycemic index, glycemic load and fiber intake to the development of body composition throughout childhood. 
Am J Clin Nutr 2008; 88:755-762

Libuda L, Alexy U, Sichert-Hellert W, Stehle P, Karaolis-Danckert N, Buyken AE, Kersting M..
Pattern of beverage consumption and long-term association with body weight status in German adolescents - Results from the DONALD Study.
Br J Nutr 2008; 99:1370-1379 

2007

Buyken AE, Trauner K, Günther ALB, Kroke A, Remer T.
Breakfast glycemic index affects subsequent daily energy intake in free-living healthy children.
Am J Clin Nutr 2007; 86:980-987

Karaolis-Danckert N, Guenther ALB, Kroke A, Hornberg C, Buyken AE. 
How early dietary factors modify the effect of rapid weight gain in infancy on subsequent body-composition development in term children whose birth weight was appropriate-for-gestational age and dietary factors during infancy and early childhood. 
Am J Clin Nutr 2007; 86:1700-1708 

Günther ALB, Remer T, Kroke A, Buyken AE.
Early protein intake and later obesity risk: Which protein sources at which time points throughout infancy and childhood are important for body mass index and body fat percentage at age 7? 
Am J Clin Nutr 2007; 86:1765-1772

Günther ALB, Buyken AE, Kroke A. 
Protein intake levels during the period of complementary feeding and early childhood and their association with BMI and body fat percentage at age 7. 
Am J Clin Nutr 2007; 85:1626-1633

Buyken AE, von Eckardstein A, Schulte H, Cullen P, Assmann G.
Type 2 diabetes mellitus and risk of coronary heart disease – results of the 10-year follow-up of the PROCAM study. 
European J Cardiovasc Prev Rehabil 2007; 14:230-236

2006

Karaolis-Danckert N, Buyken AE, Bolzenius K, Perim de Faria C, Lentze MJ, Kroke A.
Rapid growth amongst term children whose birth weight is appropriate-for-gestational-age has a longer lasting effect on body fat percentage than on body mass index. 
Am J Clin Nutr 2006; 84:1449-1455

Günther ALB, Buyken AE, Kroke A.
The influence of habitual protein intake in early childhood on BMI and age at adiposity rebound: results from the DONALD study. 
Int J Obes 2006; 30:1072-1079

Buyken A, Kroke A.
Glykämischer Index von Kartoffeln – Mythos und Wirklichkeit. 
Ernährung im Fokus 2006; 8:254-283

Alexy U, Remer T, Buyken A, Kersting M.
Erfrischungsgetränke in der Kinderernährung. 
Pädiatrische Praxis 2006; 68(1): 73-78

Kroke A, Hahn S, Buyken A, Liese AD.
A comparative evaluation of two different approaches to estimating age at adiposity rebound.
Int J Obes 2006; 30:261-266 

Karaolis-Danckert N, Buyken AE, Kroke A.
Übergewicht bei Kindern mit Migrationshintergrund – Probleme bei Definition und Messung.
In: Kirch W, Badura B (Hrsg.). Prävention - Ausgewählte Beiträge des 1. Nationalen Präventionskongress. Dresden, 1.- 2.12. 2005
Springer Medizin Verlag Heidelberg 2006

Schenk L, Kroke A, Buyken AE, Karaolis-Dankert NG, Günther ALB, Meerkamm S, Razum O.
Übergewicht bei Migrantenkindern – methodisch-epidemiologische Stolpersteine. pp. 193-218.
In: Kirch W. Badura B. Prävention – Ausgewählte Beiträge des Nationalen Präventionskongresses, Dresden, 1. und 2. Dez. 2005
Springer Medizin Verlag Heidelberg 2006

2001-2005

Buyken AE, Dettmann W, Kersting M, Kroke A.
Glycaemic index and glycaemic load in the diet of healthy schoolchildren: trends from 1990 to 2002, contribution of different carbohydrate sources and relations to dietary quality. 
Br J Nutr 2005; 94:796-803

Buyken AE, Kroke A.
Glycaemic index of potatoes: myth and reality from a European perspective. [position statement]
Br J Nutr 2005; 94:1035-7

Buyken AE, Hahn S, Kroke A.
Differences between recumbent length and stature measurement in groups of two and three year old children and its relevance for the use of European body mass index references. 
Int J Obes 2005; 29:24-8

Karaolis-Danckert N, Buyken AE, Kroke A.
Übergewicht bei Kindern mit Migrationshintergrund – Probleme bei Definition und Messung. 
In: Kirch W, Badura B (Hrsg.). Prävention - Ausgewählte Beiträge des 1. Nationalen Präventionskongress. Dresden, 1.- 2.12. 2005 
Springer Medizin Verlag Heidelberg 2006

Schenk L, Kroke A, Buyken AE, Karaolis-Dankert NG, Günther ALB, Meerkamm S, Razum O.
Übergewicht bei Migrantenkindern – methodisch-epidemiologische Stolpersteine. pp. 193-218. 
In: Kirch W. Badura B. Prävention – Ausgewählte Beiträge des Nationalen Präventionskongresses, Dresden, 1. und 2. Dez. 2005
Springer Medizin Verlag Heidelberg 2006

Buyken A, Wendt A, Kersting M, Kroke A.
Der glykämische Index und die glykämische Last der optimierten Mischkost optimiX. 
Ernährungs-Umschau 2005; 52: 140-144

Kroke A, Sichert-Hellert W, Buyken A, Remer T.
Übergewicht bei Kindern und Jugendlichen: methodische Aspekte von Datenerhebung und –interpretation. 
Ernährungs-Umschau 2005; 52: 9-13

Buyken AE.
Diabetes: Schutz durch volles Korn. 
UGB Forum 2004; 5:225-227

Assmann G, Buyken A, Cullen P, Schulte H, von Eckardstein A, Wahrburg U.
Pocket guide to prevention of coronary heart disease. International Task Force for Prevention of Coronary Heart Disease in cooperation with the International Atherosclerosis Society. 
International Task Force for Prevention of Coronary Heart Disease 2003, Münster

Buyken AE
Glykämischer Index: Revolution oder Sturm im Wasserglas? 
UGB Forum 2003; 4:201-204

Buyken AE
Mittelmeerküche auf Rezept. 
UGB Forum 2003; 1:35-38

Kratz M, von Eckardstein A, Fobker M, Buyken A, Posny N, Schulte H, Assmann. G, Wahrburg U.
The impact of dietary fat composition on serum leptin concentrations in healthy nonobese men and women. J Clin Endocrinol Metab 2002; 87:5008-14 - IF2001 5.16

Jacobs B, Buyken A, Gramenz E, Assmann G.
Essen wie im Urlaub - Rezepte aus der Mittelmeerküche. 
Deutsche Infarktforschungshilfe e.V. 2002; Münster. ISBN 3-9808204-1-6

Toeller M, Buyken AE, Heitkamp G, Cathelineau G, Ferriss B, Michel G, EURODIAB IDDM Complications Study Group.
Nutrient intakes as predictors of body weight in European people with type 1 diabetes. 
Int J Obes Relat Metab Disord 2001; 25:1815-22

Buyken AE, Toeller M, Heitkamp G, Karamanos B, Rottiers R, Muggeo M, Fuller JH; EURODIAB IDDM Complications Study Group.
Glycemic index in the diet of European outpatients with type 1 diabetes: relations to glycated hemoglobin and serum lipids.
Am J Clin Nutr 2001; 73:574-81 

Buyken AE, Toeller M.
Ernährungs-Serie (Folge 4): Neues über Eiweiß.
Diabetiker Ratgeber 2000; 10:50-55

 

Buyken AE, Toeller M.
Ernährungs-Serie (Folge 2): Viele Verbote sind überholt.
Diabetiker Ratgeber 2000; 8:16-23

1995-2000

Buyken AE, Toeller M, Heitkamp G, Irsigler K, Holler C, Santeusanio F, Stehle P, Fuller JH.
Carbohydrate sources and glycaemic control in Type 1 diabetes mellitus. EURODIAB IDDM Complications Study Group. 
Diabet Med. 2000; 17:351-9

Toeller M, Buyken AE, Heitkamp G, Berg G, Scherbaum WA; EURODIAB Complications Study Group.
Prevalence of chronic complications, metabolic control and nutritional intake in type 1 diabetes: comparison between different European regions. 
Horm Metab Res 1999; 31:680-5

Toeller M, Buyken AE, Heitkamp G, Scherbaum WA, Krans HM, Fuller JH.
Associations of fat and cholesterol intake with serum lipid levels and cardiovascular disease: the EURODIAB IDDM Complications Study. 
Exp Clin Endocrinol Diabetes 1999; 107:512-21

Toeller M, Buyken AE, Heitkamp G, de Pergola G, Giorgino F, Fuller JH.
Fiber intake, serum cholesterol levels, and cardiovascular disease in European individuals with type 1 diabetes. EURODIAB IDDM Complications Study Group. 
Diabetes Care 1999; 22 Suppl 2: B21-8

Buyken AE, Toeller M, Heitkamp G, Vitelli F, Stehle P, Scherbaum WA, Fuller JH.
Relation of fibre intake to HbA1c and the prevalence of severe ketoacidosis and severe hypoglycaemia. EURODIAB IDDM Complications Study Group. 
Diabetologia. 1998; 41:882-90

Toeller M, Buyken AE.
Protein intake--new evidence for its role in diabetic nephropathy.[review] 
Nephrol Dial Transplant 1998; 13:1926-7

Toeller M, Buyken A, Heitkamp G, Bramswig S, Mann J, Milne R, Gries FA, Keen H.
Protein intake and urinary albumin excretion rates in the EURODIAB IDDM Complications Study.
Diabetologia 1997; 40:1219-26

Buyken A, Toeller M.
Ballaststoffe in der Ernährung: Kein unnötiger Ballast.
Diabetiker Ratgeber 1997; 11:40-45


Toeller M, Klischan A, Heitkamp G, Schumacher W, Milne R, Buyken A, Karamanos B, Gries FA.
Nutritional intake of 2868 IDDM patients from 30 centres in Europe. EURODIAB IDDM Complications Study Group. 
Diabetologia 1996; 39:929-39

Buyken A, Toeller M, de Sereday M, Martí M, Diamiano M, Aranguren A.
Nutritional intake and anthropometric data of type 1 diabetic children and adolescents in Argentina. 
Diabetes Nutr Metab 1995; 8:253-261